ABOUT US
Destiny is not a matter of chance, it's a matter of choice
WHY CHOOSE US?
Precision Advisory is a Gold Coast based finance brokerage aligned with all the major Australian based lending institutions. We implement sound and practical finance and wealth-creation strategies that are proven to achieve results for our valued clients. We live in one of the most affluent and beautiful countries in the world and it's a sad fact that the majority of people will be reliant on the government pension when it comes time for them to retire.
It's also a (happy) fact, that when people have a financial strategy in place and seek out prudent, professional advice, they have a substantially greater chance of achieving financial freedom for their retirement. Our stated aim is to deliver first-class finance services and advice to our clients.
At Precision Advisory, we are experienced, motivated and enthusiastic about what we do and our goal is to help you achieve your goals. Zig Zigler said "You can achieve everything in life you want if you just help enough other people achieve what they want"…That's our mission!
WHAT OUR CLIENTS SAY
Gary was easy to deal with and kept us informed during the entire process of purchasing our new home, and refinancing our investment property. He has also since advised us on the importance of life and income protection insurances and organised these for us too. Thanks to Gary we are now living in our dream home with low interest rates on our mortgages.
Gary is exceptional at what he does. His services are very straight-forward and he does not fluff around with airy fairy concepts. He has always operated with a high level of integrity and knows how to get results.
Honest, pragmatic and level headed with a clear focus are just some of the traits that distinguish Gary. Personally, he's a straightforward, loyal, caring person without a single pretentious bone in his body!
Precision Advisory have provided myself and my family sound advice and direction over many years on a range of finance and insurance related matters. Gary has always been totally professional and provided an exemplary level of service so rarely found in today's business world.
I can't thank Precision Advisory enough for assisting me with becoming financially fit and helping me on the path to a successful transition to retirement. There's a pathway taking shape, which will make me more financially secure and holds my future interests at heart as well. Thanks so much Gary, greatly appreciated!
Gary Fabian is one of the most honest and practical financial professionals I have ever met. He's straightforward, highly experienced and very focused on getting the best results possible for his clients. If you're using Gary's services for whatever reason, then you're in the right hands.
Gary really takes the time to listen to what you need and pains himself to deliver. His financial advice has been nothing short of exceptional and has helped me achieve my goals immensely. His ability to get our family's finance across the line when we need it the most really mattered.
BROKER PROFILE
Gary is an award winning Finance Broker and has 38+ years experience in the financial services and property industries having commenced his career in 1981 (aged 22) as an Insurance Agent, working with some of Australia's largest insurance companies.
Throughout this period of time Gary's career roles have spanned across client adviser, management and mentoring to business principal, all distinguished with consistently high performing outcomes.
Gary has a pragmatic, proactive and practical approach to achieving exceptionally good results for his clients, combined with a strong work ethic to getting the job done in a timely and professional manner.
He's passionate about what he does and why he does it; "I believe wholeheartedly in what I do and the services that I provide to my clients. I've seen first hand how the results of what I do can change people's lives for the better, which is terrifically rewarding in itself. Not only that, I practice what I preach"
Gary has a Diploma of Financial Services/Mortgage and Finance Broking, a Diploma of Financial Planning and a full Real Estate Licence. Over the years he has received many industry awards and recognition for high performance, quality of business and customer service.
Away from work Gary is very dedicated to his family. He is married and the proud father of one son (and two dogs) He is a fitness and health enthusiast and participates daily in exercise and sporting pursuits, enjoys 80's classic rock music, movies, travel and renovating properties from time to time.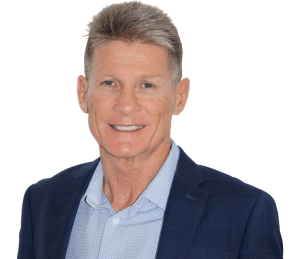 GARY FABIAN
Director and Financial Adviser