BROKER PROFILE
Destiny is not a matter of chance, it's a matter of choice
BROKER PROFILE
Gary is a highly experienced professional with a proven track record that spans over 39+ years in financial services, sales and management, mentoring, personal development and leadership roles. 
This experience has been gained through the insurance, financial services and property industries.
Having developed his career from the ground-up, Gary has worked with some of the most respected businesses and teams in the industry. During this time, he has seen first-hand how the results of what he does can change people's lives for the better. 
     "I find this incredibly rewarding and satisfying achieving positive and tangible results for my clients."
Throughout his career his roles have spanned across client advisory, management and mentor ship, to becoming a business principal. Today, Gary works with one-on-one clients as well as selected groups to provide finance broking services and coaching advice.
He has a pragmatic, proactive and practical approach to achieving exceptionally good results for his clients, combined with a strong work ethic to getting the job done in a timely and professional manner.
   Gary's personal philosophy is "Destiny is not a matter of chance, it's a matter of choice"
Core foc

us areas

include:
  > Business SME's
  > Plant & Equipment
  > Commercial & Project Funding
Gary has a Diploma of Financial Planning, a Diploma of Financial Services/Mortgage and Finance Broking, and a full Real Estate License. Over the years, he has received many industry awards and recognition for high performance, quality of business and customer service.
     "I've been doing what I do successfully for 39+ years now so my experience is for YOUR benefit."
Gary stated goal is to always achieve a positive outcome for his clients; to create a WIN/WIN!
Zig Zigler said: 
     "You can have everything in life you want if you just help enough other people get what they want"
Gary is committed to excellence and committed to getting great results!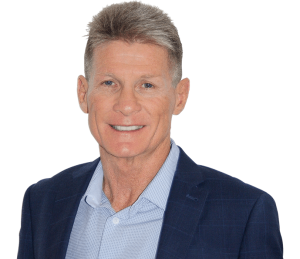 GARY FABIAN
Director and Finance Broker
WHAT OUR CLIENTS SAY
Gary has helped us with the finance arrangements for the purchase of our last two properties and has always managed to find us the best product for our needs at a great rate. More importantly though, Gary's many years of experience of the intricacies in buying and selling properties and his advice and guidance throughout the process has been invaluable and saved us many thousands of dollars. We would recommend Gary's services to anyone in need of financial advice and especially anyone feeling the need for additional support and counsel in their decision making"
"Thanks so much Gary. You made the process feel so easy and fantastic. We couldn't have asked for a better broker to work with. Will definitely be recommending you to all of our friends."
"Gary was easy to deal with and kept us informed during the entire process of purchasing our new home, and refinancing our investment property. He has also since advised us on the importance of life and income protection insurances and organised these for us too. Thanks to Gary we are now living in our dream home with low interest rates on our mortgages."
"Gary is exceptional at what he does. His services are very straight-forward and he does not fluff around with airy fairy concepts. He has always operated with a high level of integrity and knows how to get results."
"Honest, pragmatic and level headed with a clear focus are just some of the traits that distinguish Gary. Personally, he's a straightforward, loyal, caring person without a single pretentious bone in his body!"
"Precision Advisory have provided myself and my family sound advice and direction over many years on a range of finance and insurance related matters. Gary has always been totally professional and provided an exemplary level of service so rarely found in today's business world."
"I can't thank Precision Advisory enough for assisting me with becoming financially fit and helping me on the path to a successful transition to retirement. There's a pathway taking shape, which will make me more financially secure and holds my future interests at heart as well. Thanks so much Gary, greatly appreciated!"
"Gary Fabian is one of the most honest and practical financial professionals I have ever met. He's straightforward, highly experienced and very focused on getting the best results possible for his clients. If you're using Gary's services for whatever reason, then you're in the right hands."
"Gary really takes the time to listen to what you need and pains himself to deliver. His financial advice has been nothing short of exceptional and has helped me achieve my goals immensely. His ability to get our family's finance across the line when we need it the most really mattered."